HOJICHA
ROASTED GREEN TEA
Embraced by the aroma of freshly-roasted tea leaves.
An unprecedented flavor that takes gin to the next level.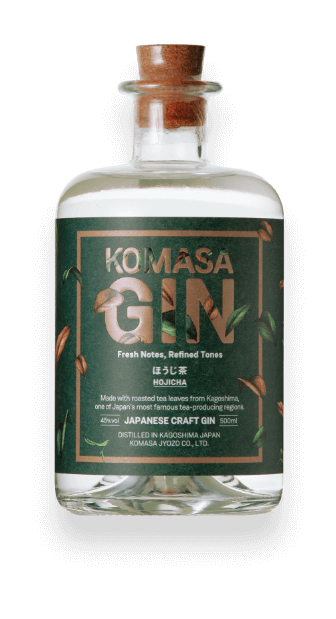 The roasty, vegetal aroma fills your mouth with your first sip.
A subtle sweetness and wood-like fragrance appears as you exhale,
and before you know it, you're back for another sip.
A familiar fragrance brings you back,
the effortless combination of roasted hojicha tea with gin.
Kagoshima, one of Japan's leading tea-producing regions,
is the only place such an unlikely but perfect match could happen.
BOTANICALS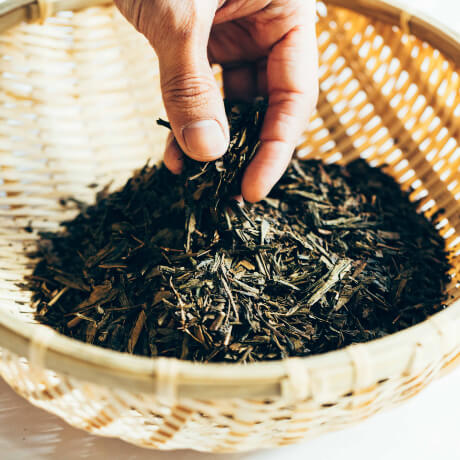 HOJICHA
Hojicha is made by roasting green tea leaves at a high temperature until they turn a deep auburn color and become very aromatic. Much of the bitterness of caffeine is driven off in the roasting process, leaving a tea that is less astringent than normal green tea. Hojicha isn't commonly used as a botanical in gin in spite of the fact that it matches exceptionally well with juniper berries.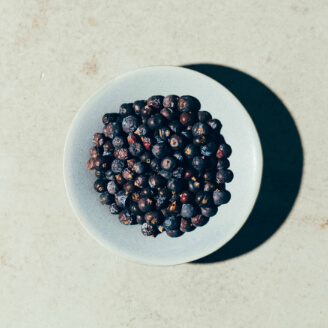 THE JUNIPER BERRY
The juniper berry is actually not a berry at all, but the seed cone of the evergreen juniper tree, and these tiny berries are an essential ingredient in all gin. Juniper berries have a sharp, refreshing flavor and they are what lend gin its distinctive aroma. Juniper trees are common above the 30th parallel in northern Europe, North America, and Asia, which is why for centuries juniper berries have been used for their strong flavor in making alcohol and cooking.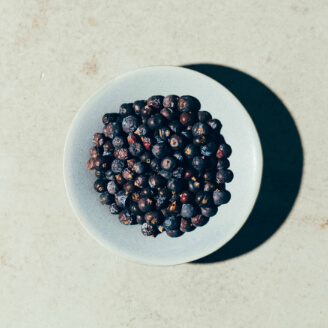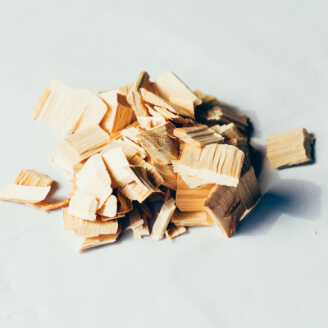 JAPANESE CYPRESS
Flavoring a gin with wood may sound surprising, but the healing fragrance of Japanese cypress (hinoki) plays an integral role in the overall flavor profile of Komasa Hojicha Gin. Hinoki and juniper are actually closely related as they both belong to a family of trees called Cupressaceae. After the first wave of hojicha flavor hits your tongue, the gentle aroma of the hinoki creeps in to carefully balance out the finish of the gin.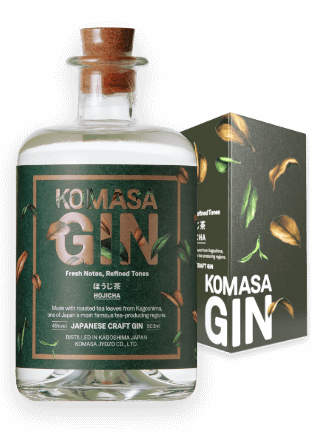 KOMASA GIN
HOJICHA
Honkaku Shochu Gin

Made with
Hojicha
Juniper berries
and various botanicals

500ml 45%vol.
¥3,630

Available for purchase at our web shop or in supermarkets and liquor stores around Japan.
Shipping to Japan only