GALLERY
Casual and fun.
KOMASA GIN is refreshing and mild, and reveals an even wider range of flavors when combined with various ingredients.
In addition to being able to enjoy KOMASA GIN on an everyday basis, it can also fit the mood for parties, outdoor events, and other special occasions.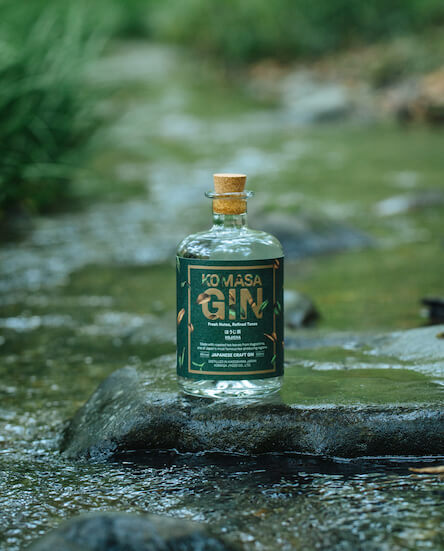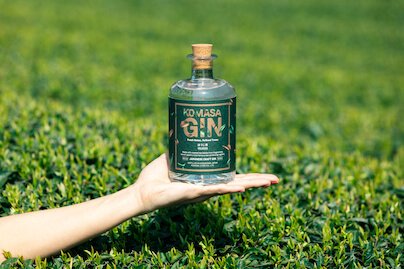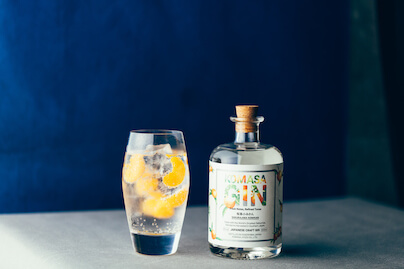 Mt. Sakurajima is one of the symbols of Kagoshima Prefecture, where we make KOMASA GIN at Komasa Jyozo. The active volcano and surrounding areas are part of the Sakurajima-Kinkowan Geopark and well worth a visit. With residents still living at the foot of the volcano, the people of Kagoshima live in harmony with this powerful part of nature.
Under the early summer sunshine, entire families of farmers are busy harvesting green tea leaves. Although Japanese tea trees can grow to up to 2 meters in height, the shrubs are carefully groomed to 1 meter and reflect the daily care the farmers pay to their plantations. KOMASA GIN Hojicha uses local tea leaves from Kagoshima Prefecture, which is the second largest producer of tea in Japan.
A gin & tonic bursting with mikan oranges is never boring.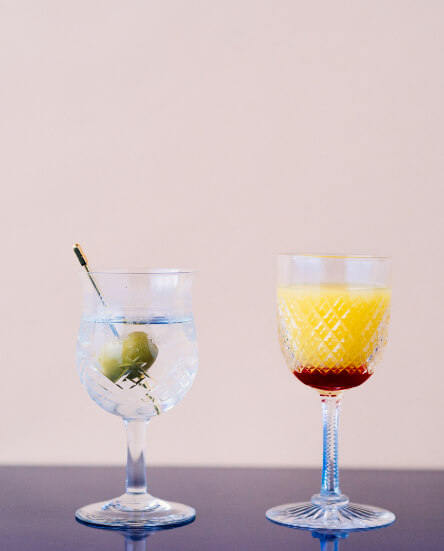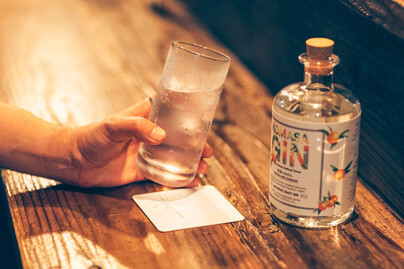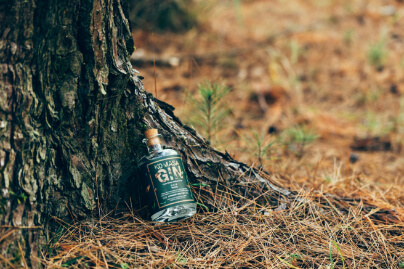 Although cocktails made at home can't compare to those made at a bar, it's a lot of fun to make them. Using KOMASA GIN Sakurajima Komikan, try the classic gin martini, or a sweet cocktail made with two layers of orange juice and crème de cassis. Which will you try on a Friday night?
When trying KOMASA GIN for the first time, simply mix it with soda water. The aromas of the key botanicals of each gin stand out, with a slight sweetness and refreshing flavor that can pair with many dishes. Try making it at home as an alternative to a whisky and soda!
Hojicha uses roasted green tea leaves, an uncommon botanical for gin. After a trial distillation, it resulted in a surprisingly good balance with juniper. The roasted aroma of the tea leaves with a faint sweetness and hints of wood will leave you wanting more. Truly a spirit that could only be made in Kagoshima, one of Japan's leading tea production areas.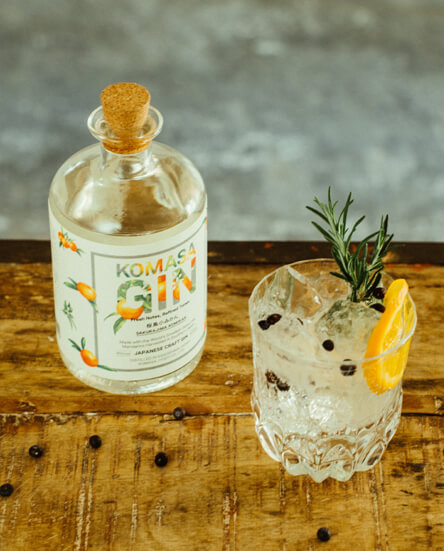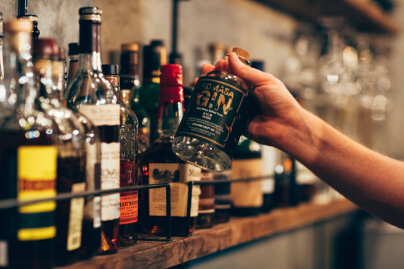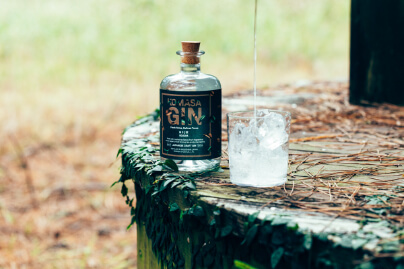 A Friday evening spent overlooking the beach nearby the distillery.
On both sides of the sea, everyone looks forward to the weekend.
We hope you can take time to relax after a long week.
Our heartfelt thanks to those who work even on the weekends in order to support our daily needs.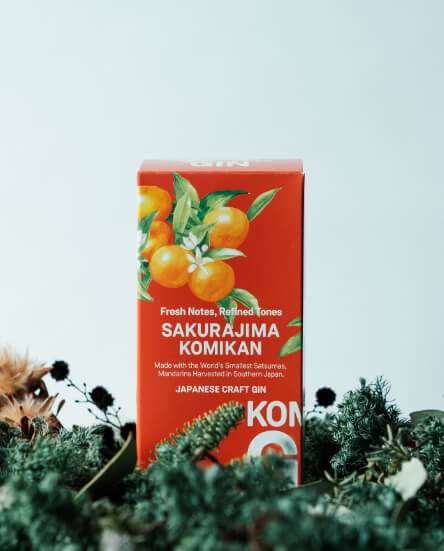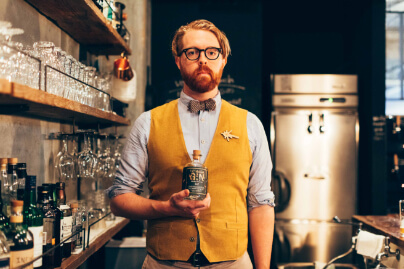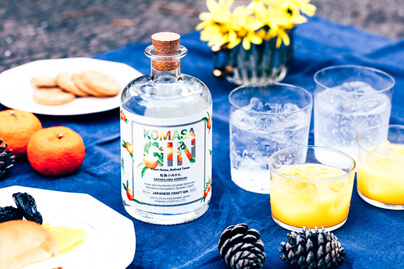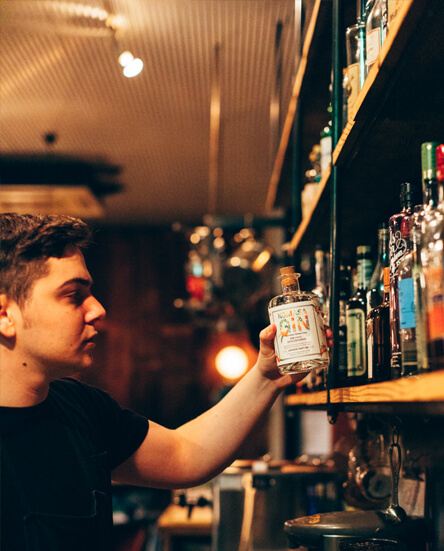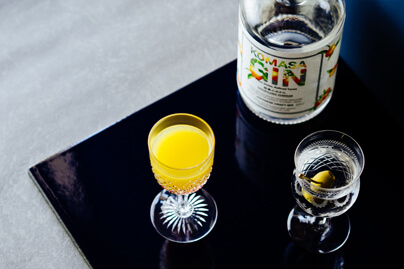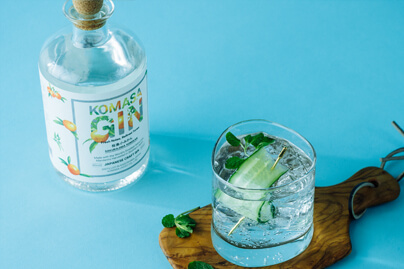 One of our recommended garnishes for KOMASA GIN Sakurajima Komikan is cucumber. Make a gin and tonic, then float thinly sliced, peeled cucumber on top. The lush melon-like aroma adds to the refreshing sensation.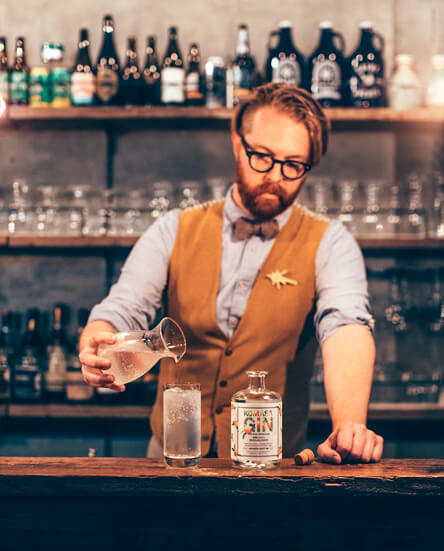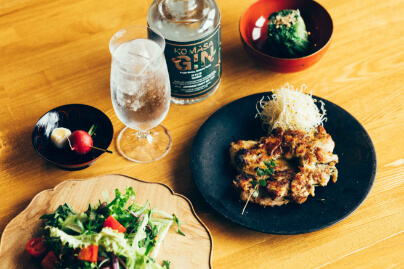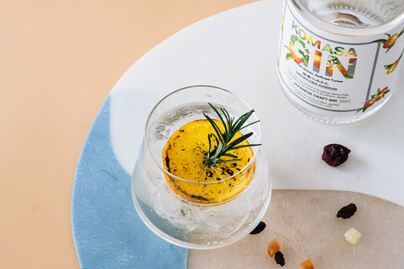 Enjoy KOMASA GIN Hojicha at home. Like hojicha tea itself, the gin's fragrant aftertaste pairs well with oily or heavy foods.
Teriyaki chicken (slightly burnt) with rosemary and oregano, accompanied with seasonal vegetables. Perfect with a gin and soda.
The refreshing citrus aroma of KOMASA GIN Sakurajima Komikan is drawn out by simply mixing with soda water. Gin and soda is slightly sweeter and easier to drink than a gin and tonic made with the same ratio. Add your favorite herbs or fruits to make it even more delicious, and please share your ideas with us!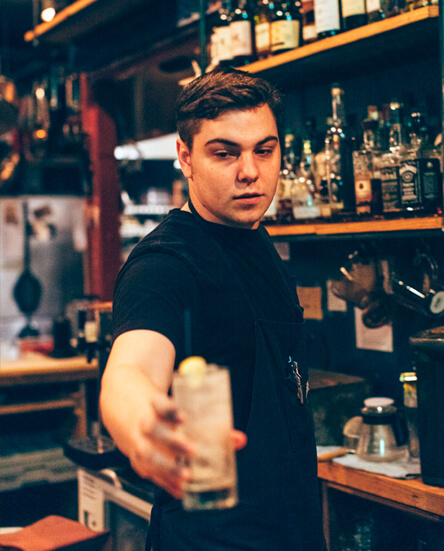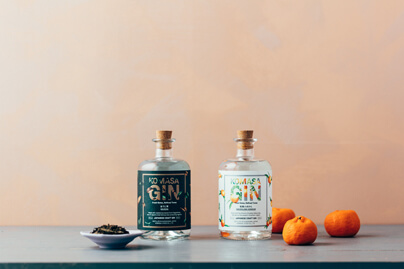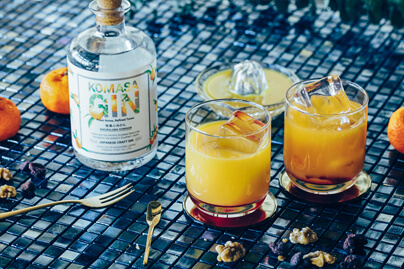 KOMASA GIN is a craft gin series from Komasa Jyozo, which has been producing shochu for over 130 years. In terms of production, both gin and shochu are distilled spirits. Taking advantage of our long history of distillation experience and the highest level of skill and technology, KOMASA GIN was born in 2018.
Introducing: KOMASA GIN. As the name suggests, Sakurajima Komikan is made with small mikan (mandarin) oranges grown on Mt. Sakurajima, an active volcano in Kagoshima. The tiny fruit, only about 4cm in diameter, is bursting with a rich sweetness and mouth-watering aroma. Used abundantly in KOMASA GIN Sakurajima Komikan, the characteristic gentle citrus notes make their presence known from the very first sip.