SAKURAJIMA KOMIKAN
WORLD'S SMALLEST SATSUMA
A brand-new craft gin
with the subtle, delicate fragrance of citrus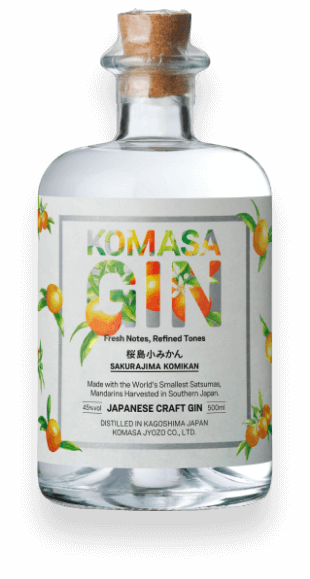 This botanical gin hails from Kagoshima, Japan, home to both the Komasa Gin
Distillery and a tiny type of local mandarin orange called the Sakurajima komikan.
Sakurajima is the name of an active volcano in Kagoshima and is where these
oranges grow in its volcanic soils and reach sizes of about 4cm in diameter. Each ripe
fruit is packed with a mellow fragrance and the thick, sweet taste of citrus. Komasa
Sakurajima Komikan Gin is crafted with generous amounts of these fragrant
oranges, resulting in a bright, gentle spirit that truly shines with fresh notes of citrus.
BOTANICALS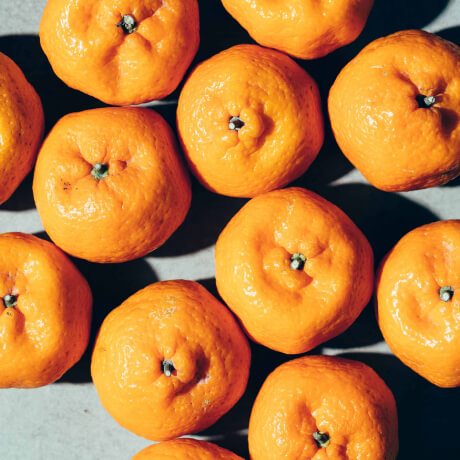 THE SAKURAJIMA
KOMIKAN
The Sakurajima komikan is supposedly the smallest Japanese orange (mikan) in the world, with a diameter of 4 to 5 centimeters. They are local to Sakurajima, Kagoshima, and are known for their rich fragrance and sweetness. Compared to a regular orange or lemon, the flavor of the Sakurajima komikan is much more delicate and subtle. These tiny, unassuming mikan were the key in opening a new world for craft gin.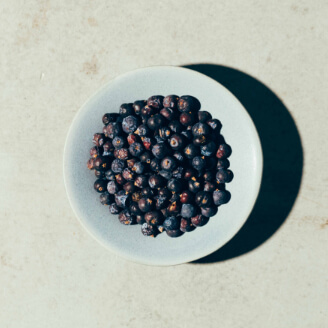 THE JUNIPER BERRY
The juniper berry is actually not a berry at all, but the seed cone of the evergreen juniper tree, and these tiny berries are an essential ingredient in all gin. Juniper berries have a sharp, refreshing flavor and are what lend gin its distinctive aroma. Juniper trees are common above the 30th parallel in northern Europe, North America, and Asia, which is why for centuries juniper berries have been used for their strong flavor in making alcohol and cooking.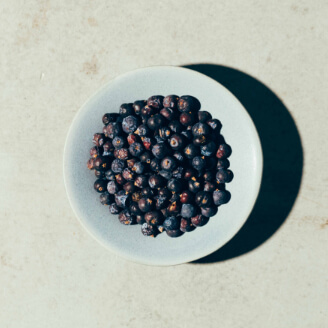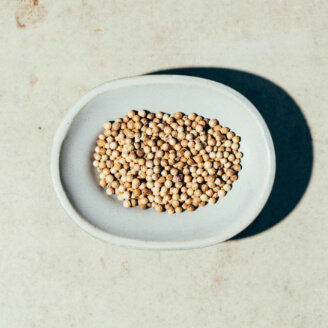 CORIANDER
Coriander seeds work to emphasize the mellow and sweet fragrance of Sakurajima Komikan. Powdered coriander and its mature stem and leaves (as cilantro) are used for their flavor in a variety of cuisines. A very small amount of this fragrant seed is blended to balance and harmonize with the rich sweetness of the gin as it hits your palate.
LOCAL INGREDIENTS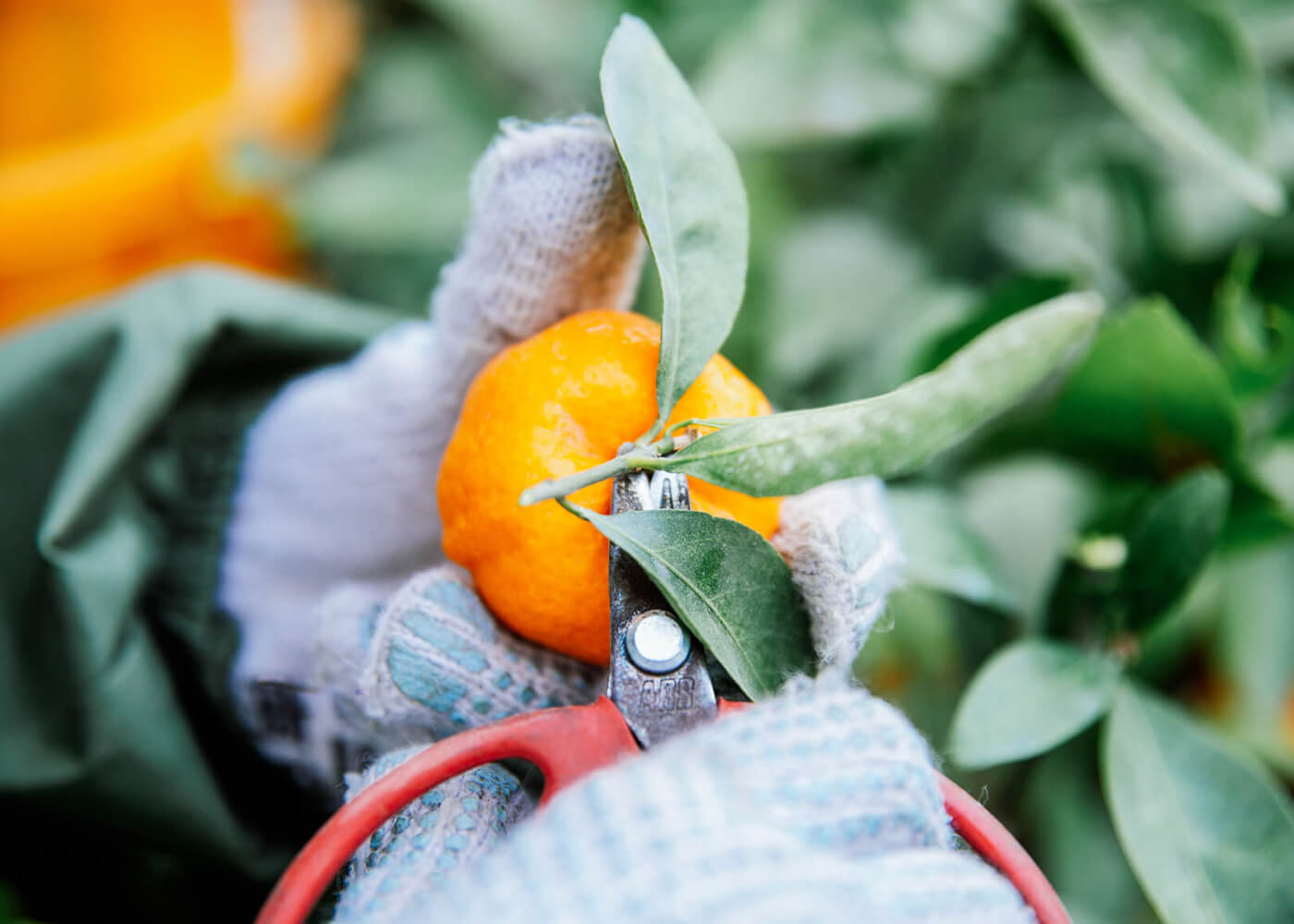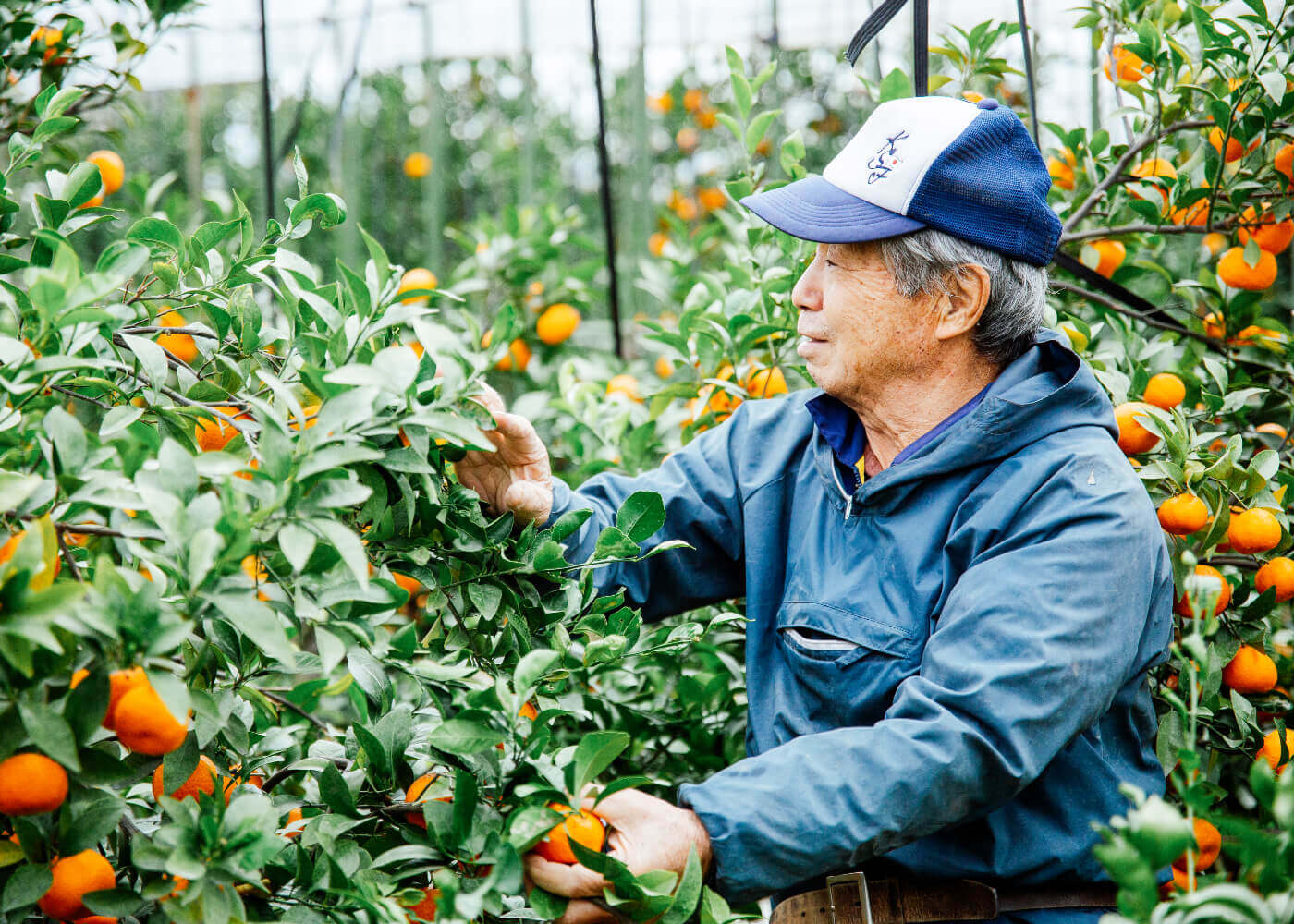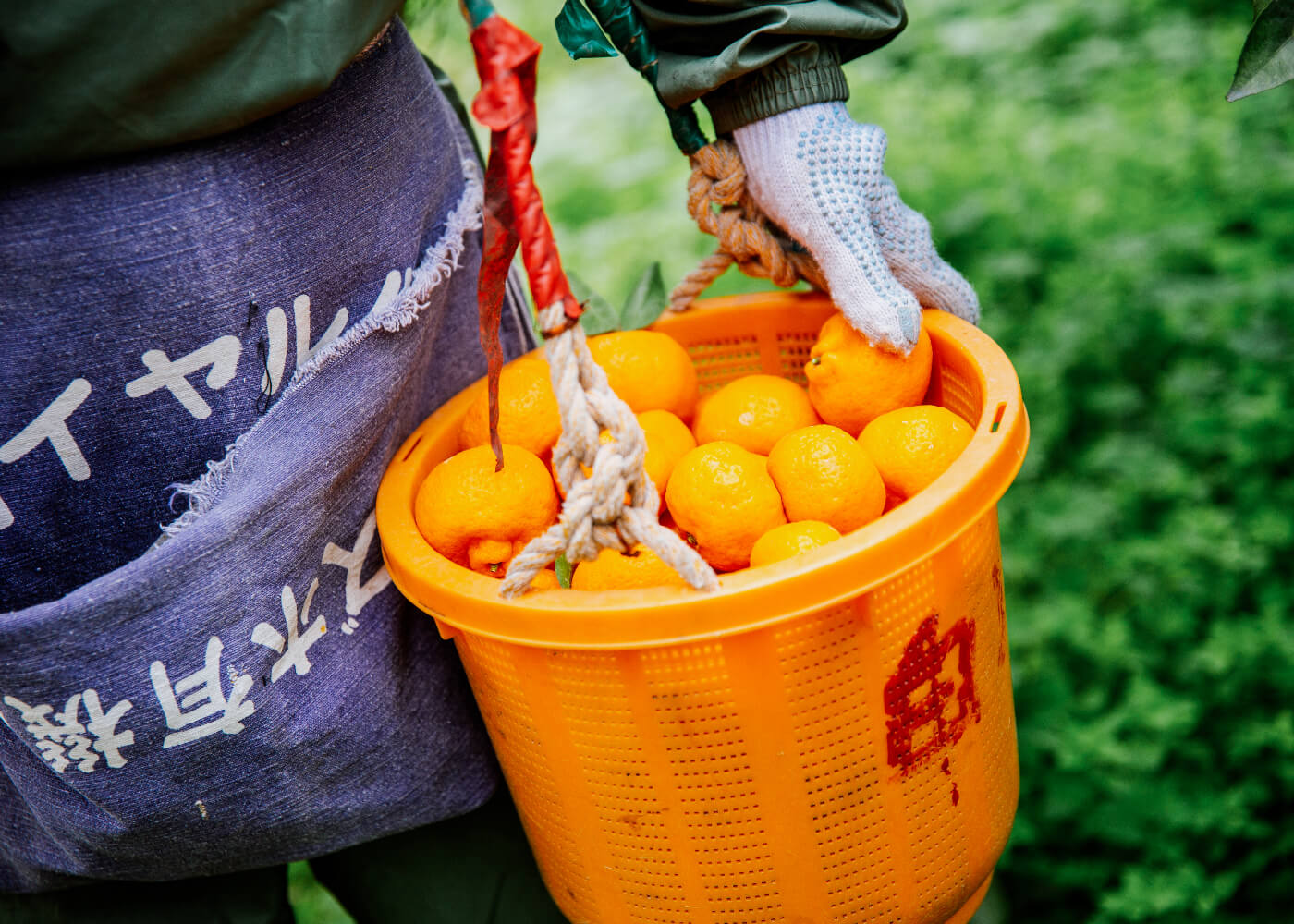 Sakurajima Komikan

Size: 4 - 5 cm in diameter
Weight: 20 - 50 grams
Flavor: soft, juicy texture with sugar content above 8.5% and acid content below 1.0%.
Harvest: One tree grows as many as 2,000 mikan, and care is needed to make sure mikan are harvested at a uniform size.
Shipment: December
History: Cultivation started in the Edo Period (1603-1868), and the mikan were presented as gifts to the national Tokugawa government by the local Shimazu clan.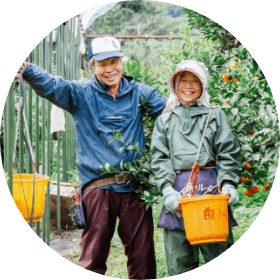 LOCAL FARMERS
Sakurajima Komikan grow on a volcanic island surrounded on all sides by the sea. Growing anything in a place where ash falls year-round is indisputably difficult. Even when grown in greenhouses, ash still finds its way inside through tiny cracks and crevices. Ash damages the skin of the fruit, so brushing is crucial in growing quality mikan. The harvest season starts in mid-November and lasts only a month, meaning that, even in local produce markets, Sakurajima komikan are only available for about one month out of the year.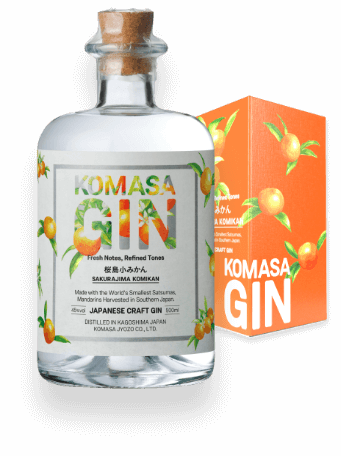 KOMASA GIN
SAKURAJIMA KOMIKAN
Honkaku Shochu Gin

Made with
Sakurajima komikan
Juniper berries
and various botanicals

500ml 45%vol.
¥3,630

Available for purchase at our web shop or in supermarkets and liquor stores around Japan.
Shipping to Japan only