ICHIGO
Kagoshima Strawberry
An exquisite blend of fragrant strawberries and herbs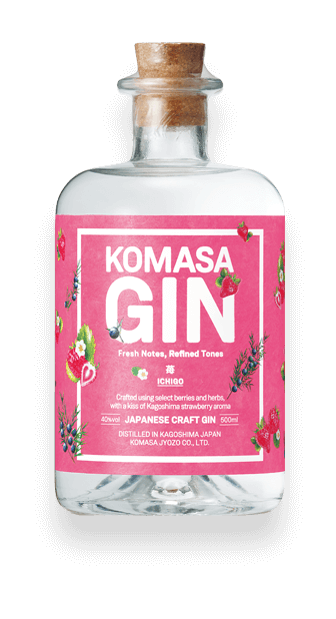 The sweet and refreshing aroma of strawberries with a deep and lingering finish of herbs.
These seemingly contradictory personalities coexist without canceling each other out,
and each sip will make you want to keep tasting this unique marriage.
With the juiciness of strawberries shining through the intricately overlapping flavors,
this is a gin that evokes the rich climate of tropical Kagoshima.
BOTANICALS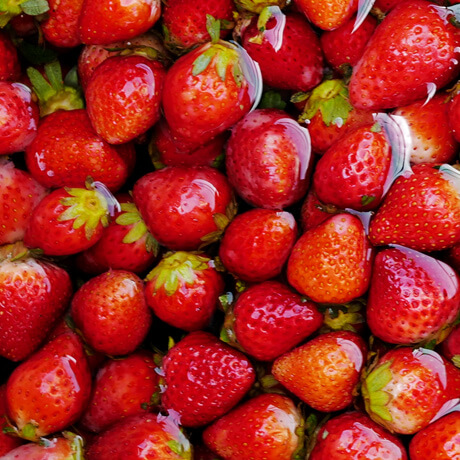 STRAWBERRY
Bright red strawberries full of sweet-and-sourness, cleanly washed and left to infuse a uniquely sweet and refreshing aroma to the gin. Although an uncommon botanical for gin, the bitterness of juniper berries and the characteristic sweet fragrance of strawberries are a stimulating match.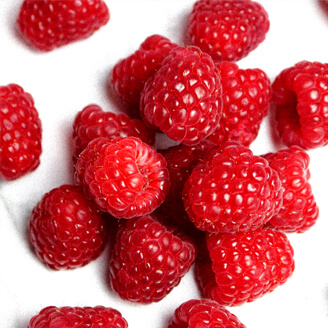 RASPBERRY
Often used in sweets, jams, and fruit wine, raspberries are characterized by their sweet aroma, strong acidity, and cute appearance. Rich in vitamin C and polyphenols, they are also said to be beneficial for our health. KOMASA GIN Strawberry also includes blueberries as a botanical, which resulted in a more interesting and complex flavor.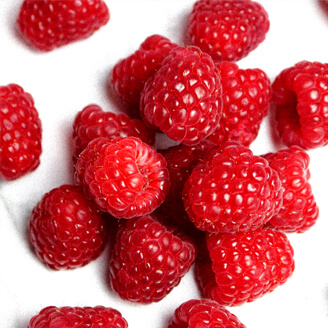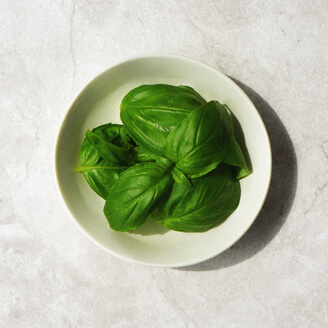 BASIL
With its refreshing fragrance and slight bitterness, basil complements cuisine and is herb often used in pizzas, salads, and sauces. By adding basil as a botanical, the sometimes overly sweet aroma of berries turns spicy, with an added breadth and complexity on the palate.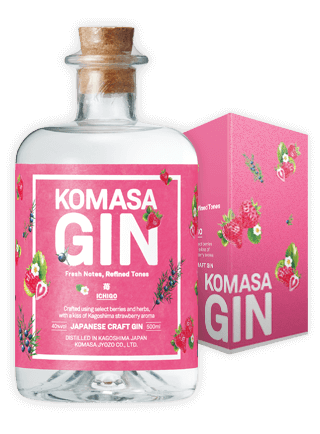 KOMASA GIN
ICHIGO
Honkaku Shochu Gin

Made with
Strawberry
Juniper berries
and various botanicals

500ml 45%vol.
¥3,630

Available for purchase at our web shop or in supermarkets and liquor stores around Japan.
Shipping to Japan only